Berkeley sprouts creative housing, topped by a working farm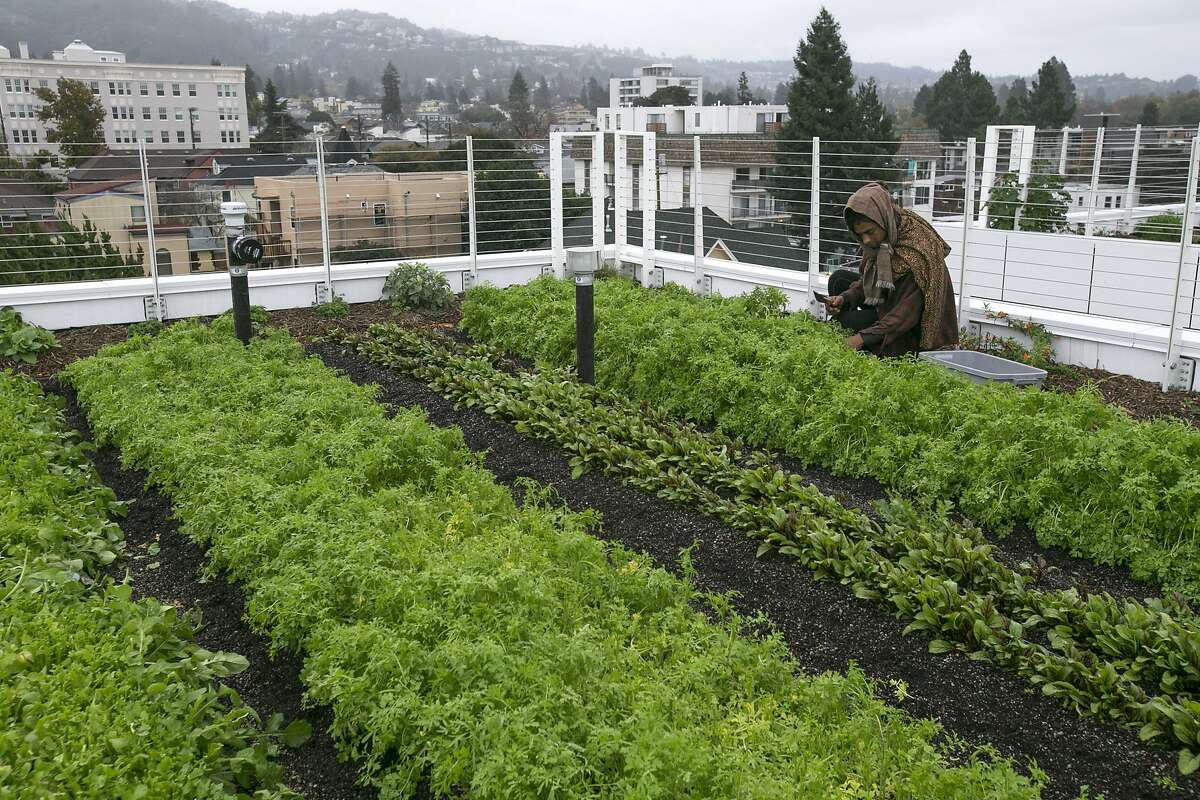 by John King    published in the San Francisco Chronicle
December 24, 2016
https://www.sfchronicle.com/bayarea/article/Berkeley-sprouts-creative-housing-topped-by-a-10816953.php
See also: 
https://www.aia.org/showcases/155456-garden-village
https://www.gardenvillageapt.com/

The unexpected twist in the new housing complex on Berkeley's south side isn't just the rooftop farm. It's that the fields of edible greens rest above 18 freestanding structures, vertical pods, that hold 77 apartments in all.
Put those two elements in the middle of a fairly dense city, and they combine to make a point that's easy to forget: Our society's need for pedestrian-friendly housing doesn't need to be satisfied in cookie-cutter ways.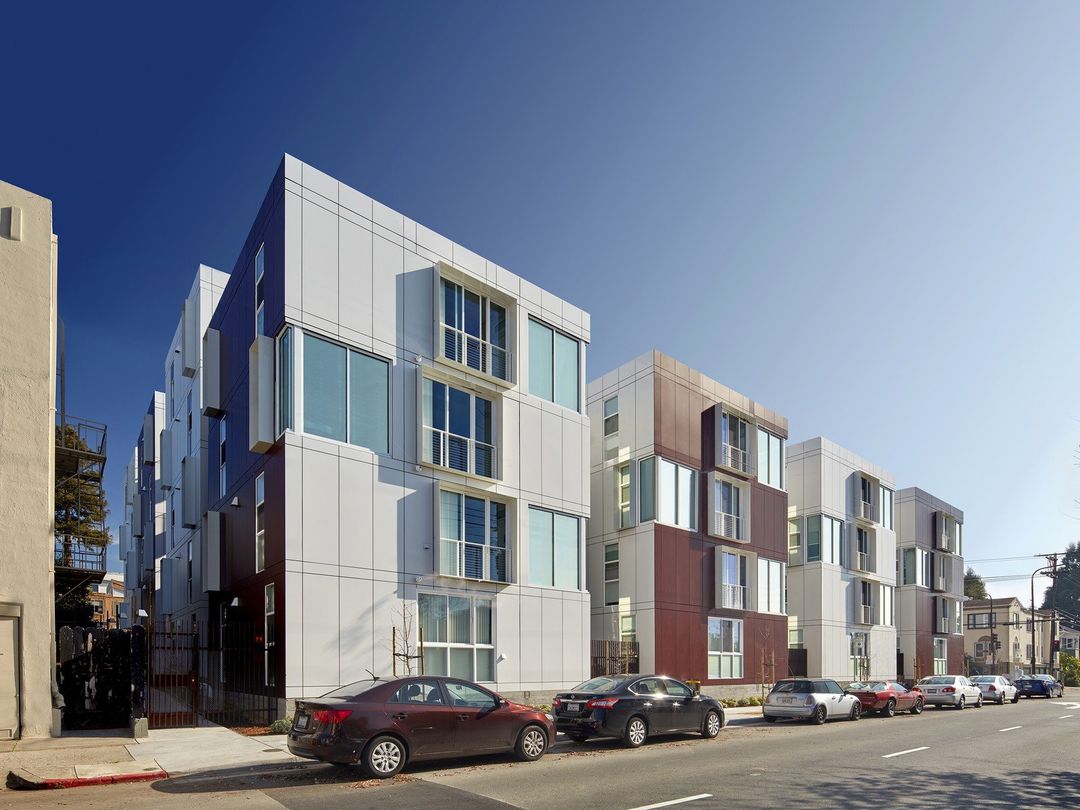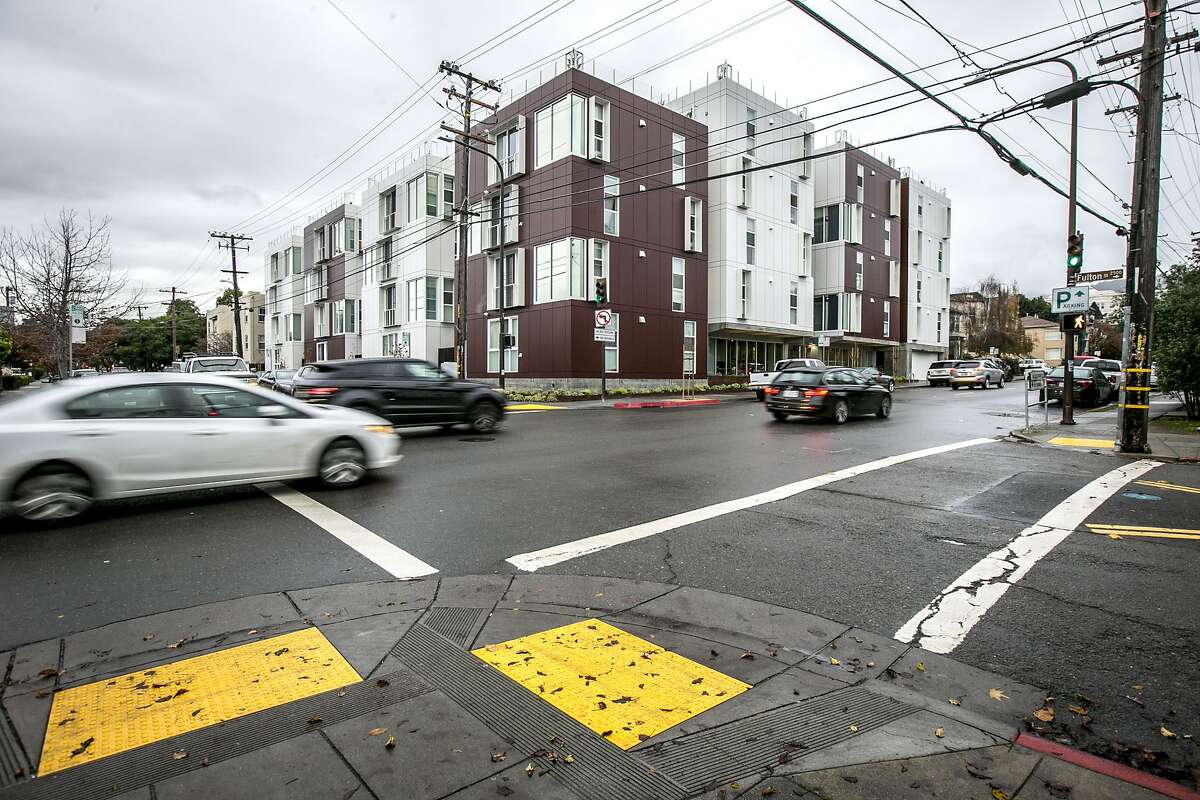 "Berkeley is a place of detached buildings," said Saitowitz, who lives and works in San Francisco but taught at Cal's College of Environmental Design for more than 30 years. "I wanted to explore how to add density within that tradition."
Construction methods also shaped the design. Developer Nautilus Group, which also served as architect of record, wanted to use prefabricated components throughout the complex. That way, portions of the apartments could be manufactured elsewhere, then assembled on-site.
Saitowitz and his firm, Natoma Architects, responded with a system of two large modules — one containing two small individual bedrooms and a shared bathroom, the other holding the living, dining and kitchen areas. Snap two together, and you've got a two-bedroom apartment. Put bedroom modules on either side of the communal section, and it's a four-bedroom suite.
That ingenuity helped Saitowitz get the job. The next step, how to deploy the modules, is what makes you stop and look twice.
The "village" consists of 18 buildings of three to five stories, with each floor holding a separate apartment. The pod-like stacks are connected by steel bridges with open grillage below your feet. Where the bridges serve as walkways — outdoor corridors — the square buildings are 5 feet apart. Where there's a ground-level landscape and fresh air up above, the width is as much as 15 feet, with protruding window frames to add a bit of privacy.
The specific numbers are less important than the overall impression — a grid brought to life in 3-D.
From the street the look can be forbidding, though Saitowitz clads every other pod in a dark red cement board. He calls it "my homage to Berkeley brown-shingle homes," which also adds a contrast to the white pods in between. But the open-air corridors and multistory sight lines make the interior of the grid surprisingly cozy, with a collegial feel that's much more inviting than your standard apartment block.
This is no mean feat given that the 77 apartments together contain 236 beds. And the word "collegial" is appropriate, because UC Berkeley signed a master lease with the developer and operates it as part of the student housing system.
Cozy turns captivating as you ascend.
Follow the bridges from one level to the next and it's as if you're inside a honeycomb. The higher you get, the more there is to see and do.
Two of the interior pods stop at three levels and are topped by communal terraces that get use throughout the day when studies and weather allow. One more level up, you encounter the startling contrast of panoramic views — and a dissected farm where you can touch the ground or snip off a sprig of parsley.
This time of year, between harvests, some pods show nothing but dirt. Others are softened by abundant mounds of green parsley and purple kale. One roof is dotted with red radishes waiting to be picked.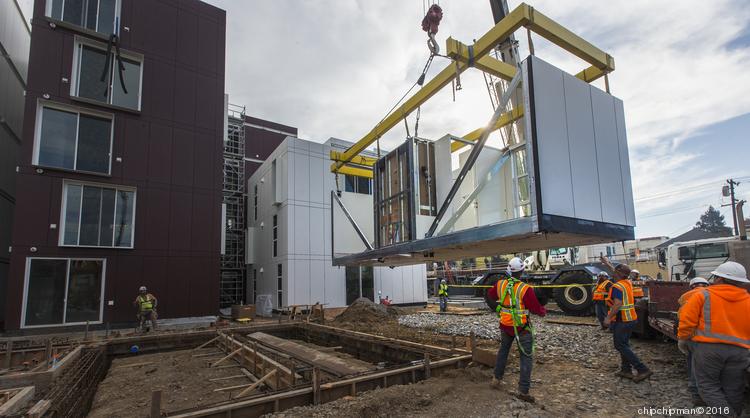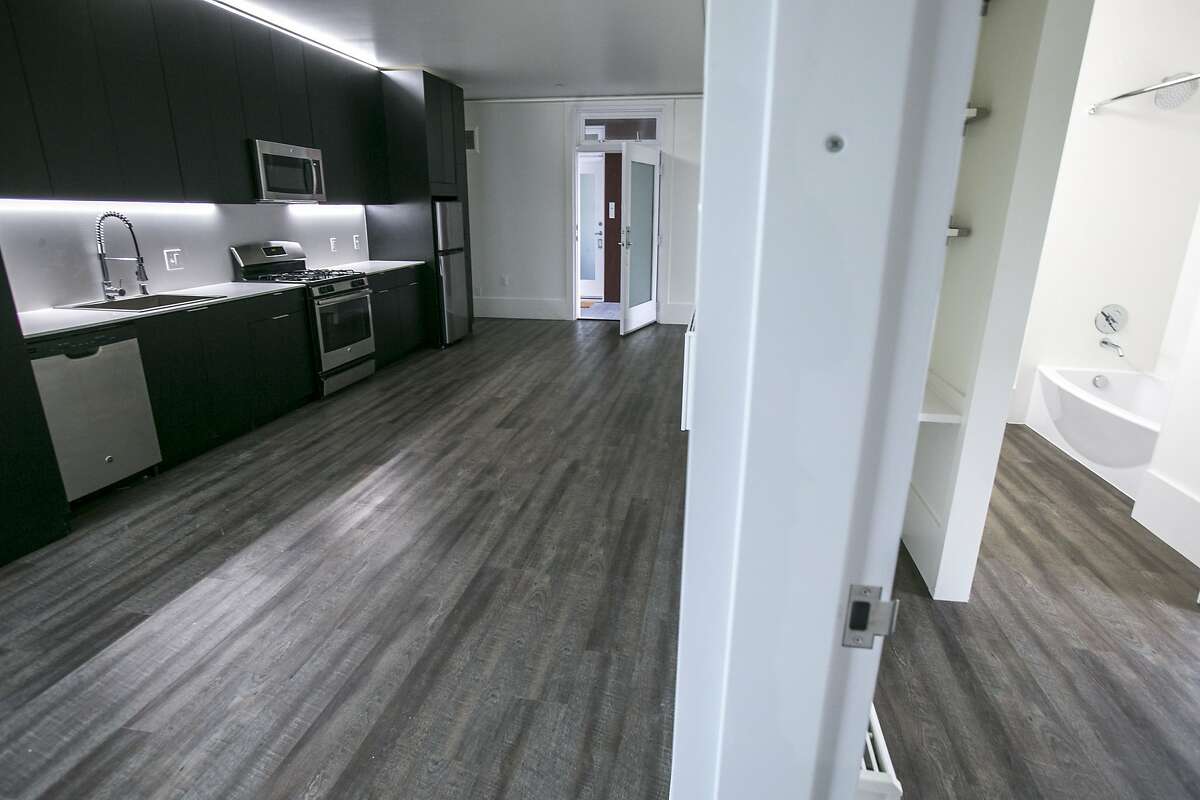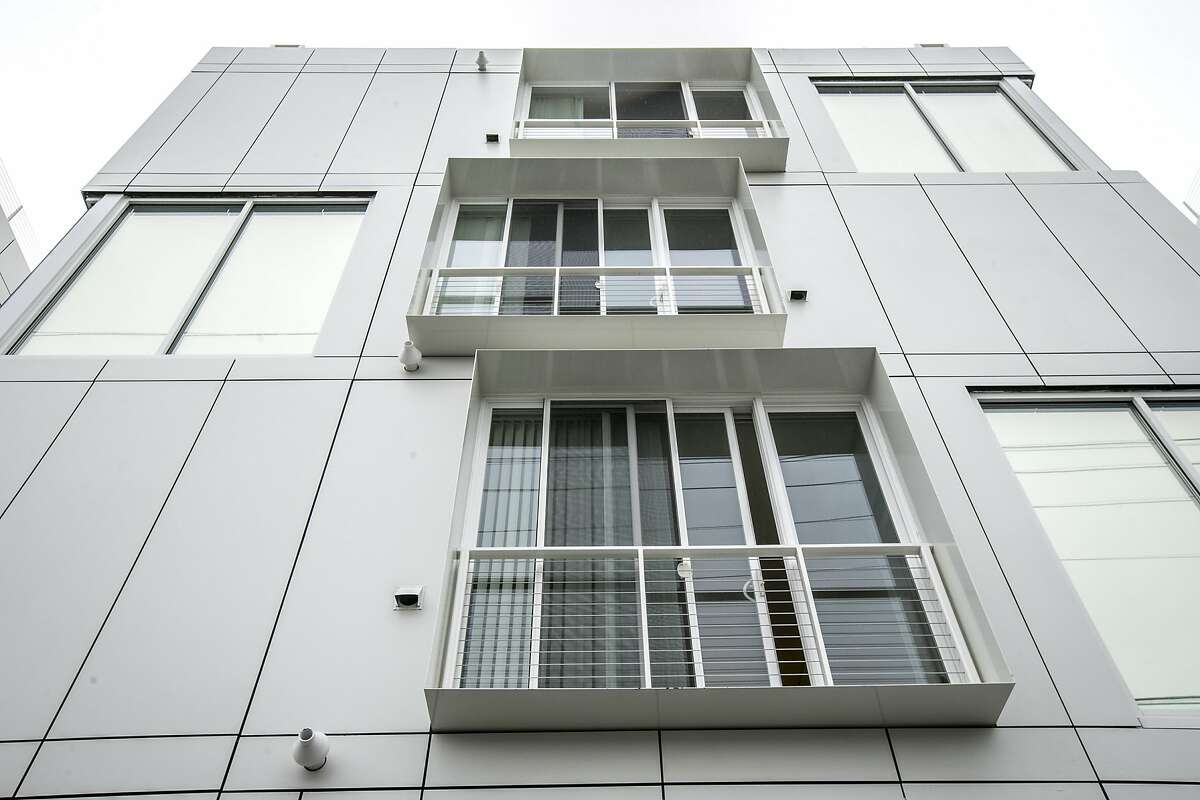 ---
https://www.gardenvillageapt.com/
Garden Village is an award-winning 77-unit, furnished student housing and coliving complex located at 2201 Dwight Way. Built in 2016, the complex consists of 18 free-standing buildings connected by open-air walkways providing abundant natural light both inside and out. A fully operational commercial farm operates on the rooftop complex and is open to residents to visit, hang-out, or get involved. Stunning views across the bay are enjoyed from many vantage points. Outdoor and indoor spaces encourage community. Our units include both 2-bedroom and 4-bedroom configurations, with 1 bathroom per two bedrooms shared "jack-and-jill style". Every bedroom has 9-foot ceilings and floor-to-ceiling windows allowing natural light. The units are fully stocked with all of the furniture and appliances that our residents may need. Interior finishes include wood cabinets, quartz countertops and backsplash, faux-wood plank vinyl flooring, combination tub/shower with quartz surround, porcelain pedestal sinks, both natural and efficient LED lighting.